The fourth baby girl born into the family of Thomas P. Mullins and Nannie E. Mullins, was born May 25th, 1879, in Granbury, Texas. They gave her the name of Eudorah, which means "good gift." They accepted her as a good gift, and her helpfulness to the family during the years has proves that she was a good gift indeed.
Dora received her education in the Granbury public school.  For some years she was a telephone operator during the time when May Reichstetter was supervisor at the telephone office.  Dora was a member of the Methodist church, and was also a memberof the order of the Eastern Star.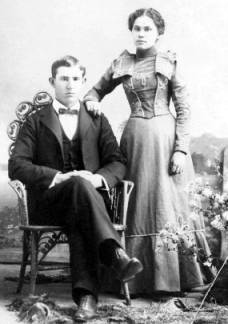 She was married to Richard Estes Hall, popularly known as "Es" Hall. The date of their marriage was December 18, 1898. Es Hall was born, February 17, 1878, and died December 9, 1906. Your author was well acquainted with Es. His farm adjoined that of my uncle, A.A. (Bud) Maloney, both their places were about three miles east of Granbury on the Acton road.
After the death of Es Hall, Dora married secondly to William Edward Hancock of Hico, Texas, April 26, 1938. He was a telegraph operator. Dora and Will Hancock did not have any children.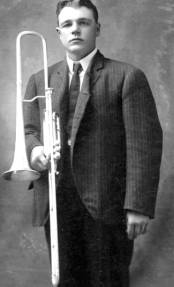 DORA MULLINS HALL AND ES HALL had the following children:
Thomas Runnels (Dudee) Hall, was born in Granbury, Texas December 8, 1899 and died early in life, on December 1st, 1904.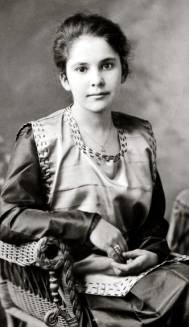 Noble Dora Hall,[1] born in Granbury, Texas, November 8, 1905. Noble Hall was married to W. Elton Smith, March 11, 1923. Noble lives in Van Horn, Texas, and is a music teacher. She is a member of the Eastern Star, and is chairmanof the Culbertson County Historical Society. Her children as follows: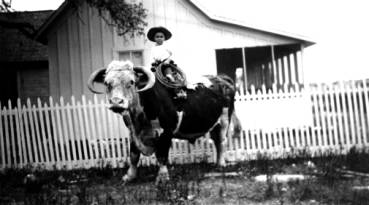 Noble Elton Smith, automobile dealer, Lamar, Colorado.
Isaac Estes Smith, Engineer Rexal Plastic Plant, Odessa, Texas.
Eddie Lewis Smith, Assistant Finance Manager in the Anderson-Clayton Co., Home Office, Western Division, Phoenix, Arizona.
Billy Barte Smith, Supervisor, U.S. Department of Agriculture, Brenham, Texas.
· Noble Elton married Posey Baggett of Ozona, Texas. A son, Mike.
· Isaac Estes married Thelma Tessers, of Merino, Colorado. They have two sons, Joe Barte and Roger.
· Eddie Lewis married Bobbie Fern McCartney Moore of El Paso, Texas. Eddie has two stepsons, Stephen and Trent Moore Smith.
· Billy Barte married Sunny Leigh Coward of Houston, Texas. They have a son, Bret, and two daughters, Velvet and Maria.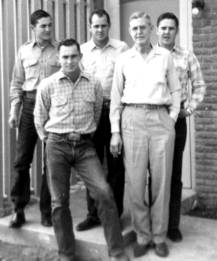 W. Elton Smith was a rancher, and his four sons have done a lot in the cowboy line. They did not attain to what Great Uncle Johnnie did, but they attained at least to some accomplishments in the cowboy line, their lives have followed calmer pursuits. Noble Elton won the champion calf roping saddle at the Stamford, Texas cowboy reunion in 1945, and in one of Uncle Johnnie's rodeos in El Paso he was entered in the calf roping and bull riding events in 1941. Uncle Johnnie said, "That's the wildest cowboy I ever saw." This was their first meeting. Eddie and Barte, still high school age, had their pictures made as cowboys by the moving [movie] picture "Giant" when it was on location nearby. Isaac Estes was a classmate of "Hoss" Dan Blocker at Sul Ross College, and they did some cowboying together at that time. This was in the 1950's. These are the only boys of the Mullins clan that are now considered cowboys. A great-granddaughter of Ed Mullins, Jody Mullins, granddaughter of Lawrence and Thelma Mullins, of Fresno, California, is a very fine rider and trains her own horses. She is a high school student at Clovis, California where she lives with her mother and stepfather, Mr. and Mrs. Joe Martin. She has won many trophies. It looks like the Mullins clan isn't losing its cowboy aspirants.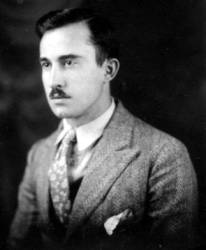 Richard Estes (Bob) Hall: Was born in Granbury, Texas June 27, 1907. He married Mamie Wilcox, on May 19, 1931, Crystal City, Texas. Lives in San Antonio, Texas. Retired after forty-six years as a railroad conductor for the Missouri Pacific Railway. They have three sons as follows:
· Barry Hall, Livestock Commission man, San Antonio, Texas.
· Richard Hall, a construction worker, San Antonio, Texas.
· Bill Hall, a meat cutter, San Antonio, Texas.
Dora lives with son Bob, Rt. 11, Box 278, San Antonio, Texas. She also spends considerable time with her daughter, Noble, in Van Horn, Texas. Dora is now ninety-four years old. Her mind is clear, her footsteps sure, and still has that amiable and pleasant disposition. She was the oldest one present at the Granbury Reunion in 1972 and won the prize as the oldest one in attendance.
[1] Dora Mullins died August 20, 1985